Automatic chicken loading machines
Patented belt collection system for double and single gabions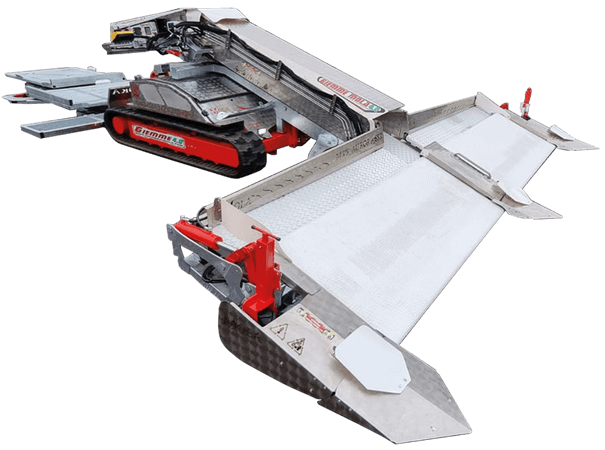 We are the only company in the world to have a long experience of chicken loading machines, few know that we were the first to create all the models of machines on the market today
In 1974 Giuseppe Mola invented the first automatic chicken winder
In 1982 we invented the first automatic chicken catchers with blower harvesting system, mill system, linear carpet system and comb system
In 1983 we produced movable arm machines with 3 rubber finger drums in collaboration with the English btg, we created machines with the arm collection with double belt models m1 mx1 and m2
In 2000 the M3 EVOLUTION and MX3 AURORA series was born, invented by Enrico Mola, designed and built according to strict quality standards derived from decades of experience, born to be used on very important workloads
Very high quality and reliability, proven by the fact that they are still fully functional at all our customers, and none of them has ever been stopped for cargo damage
Automatic chicken loader MX3 series AURORA
MX3 Aurora is the best quality and yield operating machine for poultry load, in production since 2000 and today all working
The top of our experience we have concentrated in the mx3 aurora, it can load up to 38000 kg of chickens / hour without damage, with a single operator and with only 2 liters of diesel / h
Compatible with cages and containers
MAREL ATLAS, STORK GP, ANGLIA AUTOFLOW, LINCO LOAD BAADER POULTRY, PEAKS CAGES FOR CHICKENS, MAXI LOAD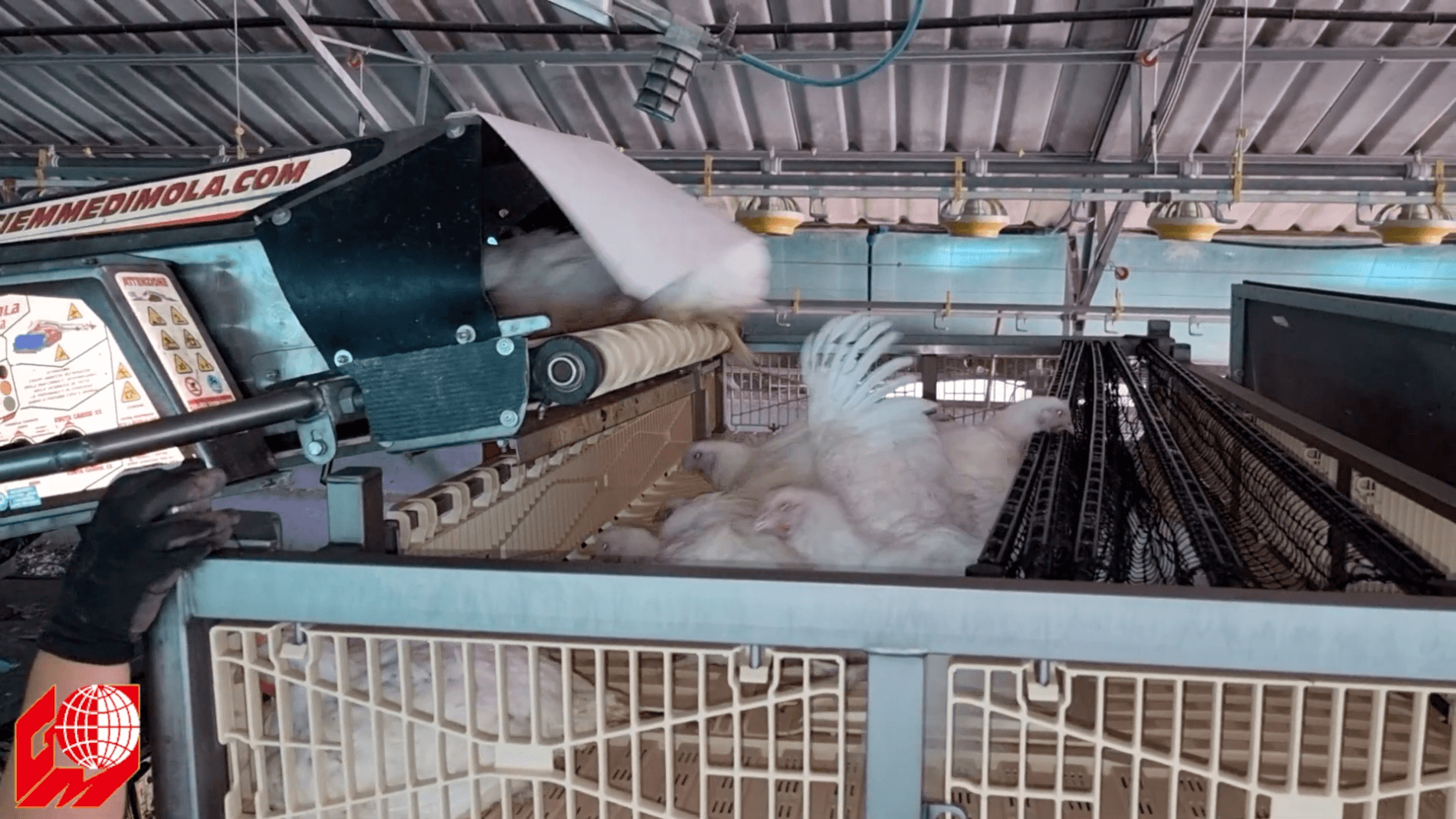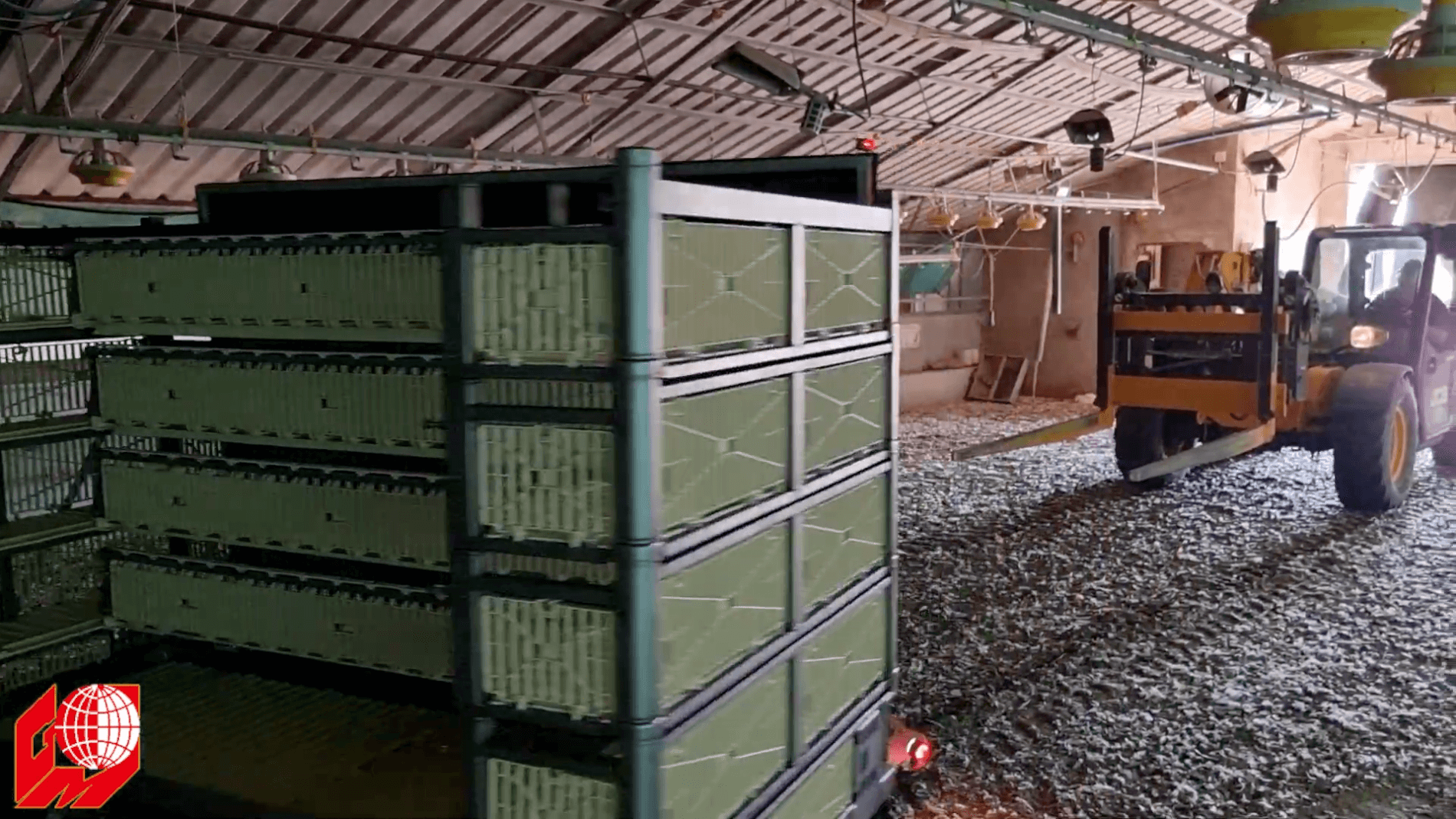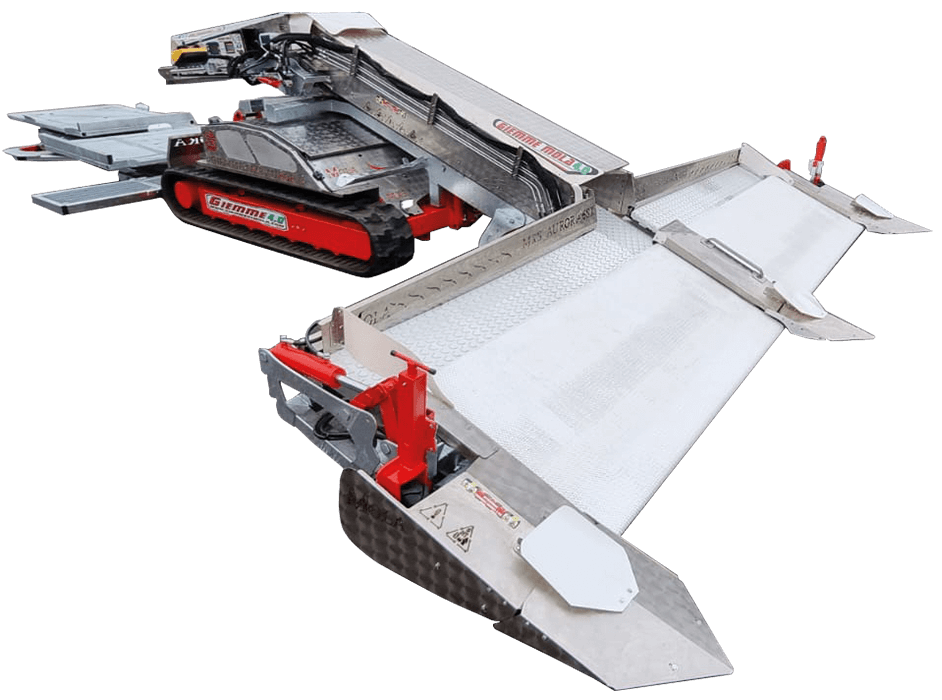 Load capacity up to 38.000 kg / hour and collection in large quantities
Passage and transport of animals without jumping, without piling, without upside down or falling chickens on top of each other, without chickens passing under the carpets then quiet and damage-free chickens, high accuracy in counting with any known cage or container system,
Quality and reliability witnessed by all our customers even with machines that have exceeded 40,000 hours of work
Very low costs of spare parts, consumption and maintenance (we have machines that are more than 20 years old still completely original)
Call for a quote :
+39 030 2582809
If you are interested you can request a road test at our customers to see for yourself the work it is able to do
Fill out the form below and you will be contacted by one of our representatives to arrange a meeting at one of our customers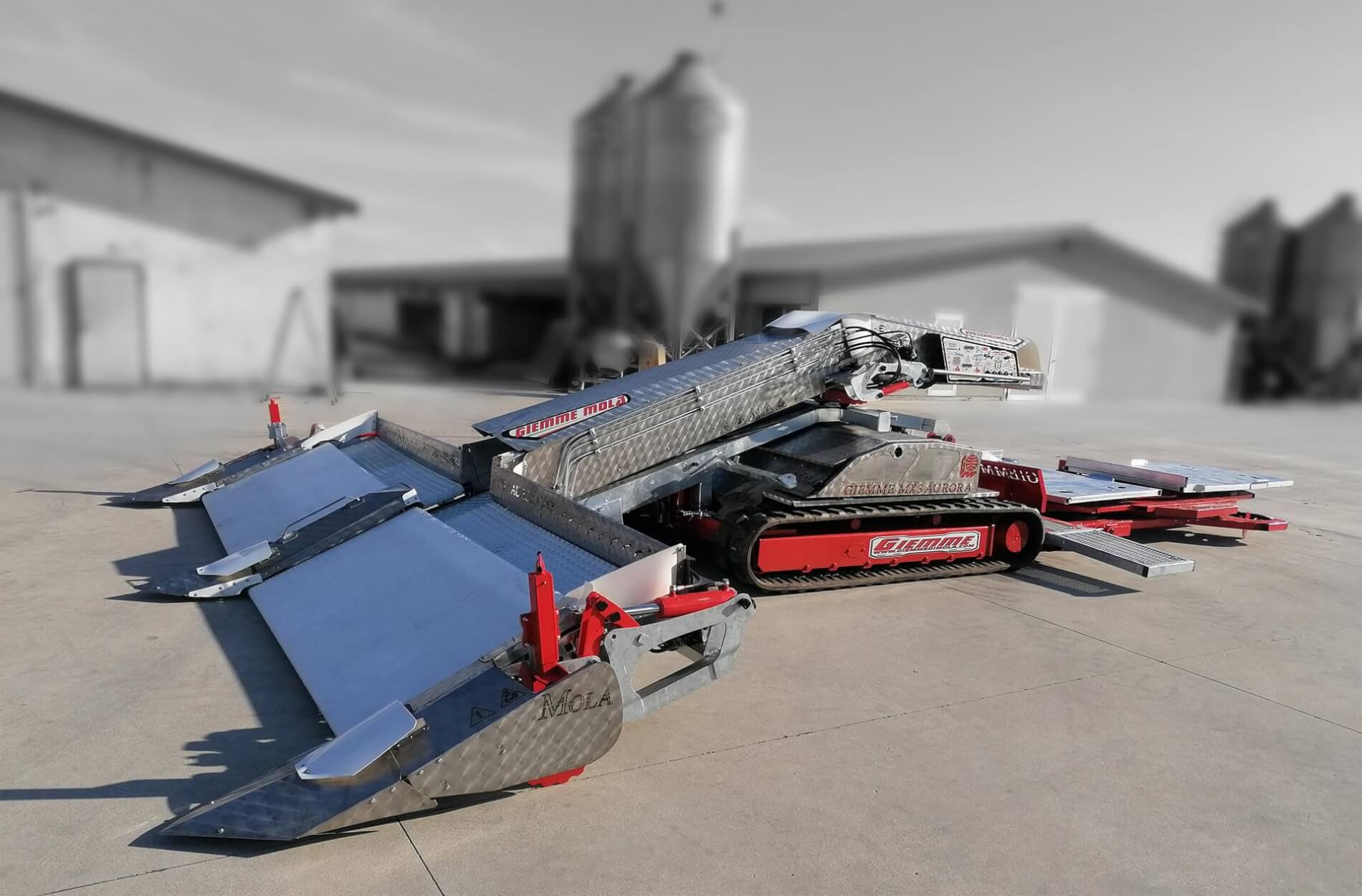 These are the requests that our customers often make us, here you can read the most important answers, if you need more information do not hesitate to contact us by filling out the form Request information
How many people do you need to work?
Our machines only need one person to be used
How many chickens does it load in an hour?
It depends on the model of cage or container on the number and speed of forklifts, on average from 15,000 to 38,000 kg in an hour
Does it count chickens ?
Yes and it is very precise and uses a weighing system specifically designed to work with very high precision and tested since 1986
Does it harm chickens ?
Zero cargo damage certified by the Swiss federal agency and dozens of our customers
How long do the components last?
We have 20-year-old machines still original and machines with 40,000 hours of work still fully functional
Maintenance costs ?
– washing, greasing, at the end of load
– engine oil replacement at 300 hours
– air filters according to the characteristics of the working environment
– hydraulic oil change and filters at 5,000 hours
– the machine uses 10% of the engine power so all the mechanics have a very long life over time
Request our PDF brochure with all the information on Automatic chicken loading machines, just fill out the form below and we will send it to you by email